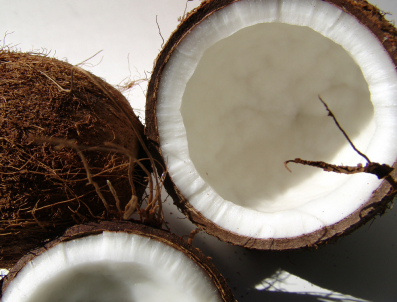 Yummy Coconut Chicken
Gluten and Dairy Free
Serves 4
Fabulous refreshing summer dish the entire family will enjoy. You may also add additional veggies to the dish or tofu to make it vegetarian. Or for a spicy twist add some red pepper flakes.
Ingredients:
1 tbsp of sesame oil
3 cloves of garlic, chopped into small pieces
1 shallot, chopped into small pieces
1⁄2 medium white onion, chopped into small pieces (Time saver tip: You can buy these 3 already chopped together at Trader Joe's)
2 boneless organic, free range chicken breasts
2 large bunches of organic broccoli
Organic coconut milk
Sea salt
Directions:
In skillet, on medium heat, put in sesame oil and let heat up and then add garlic, shallot and white onion pieces. Cook until onions start to caramelize. Take out of skillet and set aside. Place protein into skillet you used to cook initially and if they are thick, filet them (cut them open and spread out), sprinkle sea salt lightly over them and cook on medium heat.
Add 1⁄4 can of organic coconut milk and let protein cook and turn frequently. When starts to cook through, place another 1⁄4 can of organic coconut milk over the top of cooking chicken.
Put the garlic, shallot, onion mixture on the top of the chicken and let the milk cook down until it is absorbed into the meat. Keep turning frequently until chicken is no longer pink and reduce to lower temperature while you are preparing rice/quinoa and broccoli. Fish, shrimp and scallops are generally faster cooking.
Steam broccoli until done. Serve chicken and broccoli with a 1⁄2 cup of brown rice or quinoa. For extra flavor, you can add a small amount of Braggs to the rice or quinoa.