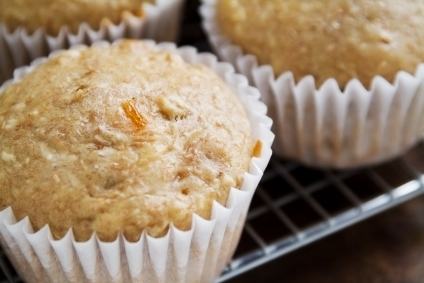 Gluten and Dairy Free
Makes 8-12 muffins
A super easy recipe that will wow your family and guests. They taste amazing and for those with gluten and dairy sensitivity are a great alternative to satisfy that muffin and pastry craving.

Ingredients:
1 cup cooked oatmeal, cooled
1 large egg, at room temperature
1 Tbsp melted coconut oil (or butter if okay with dairy)
1/2 cup almond milk (any non-dairy milk will do fine here too)
4 Tbsp jam (or honey or maple syrup)
1 tsp baking powder
1 tsp kosher salt
3/4 cup gluten-free flour mix (we used equal parts of teff/millet/buckwheat)
1 Tbsp psyllium husk
1/4 cup dried cranberries
1/4 cup pistachios (you can sub in 1/2 cup of any nuts, seeds, dried fruit, or fresh fruit for these two)
Directions
Preheat the oven to 375°. Grease a 12-cup muffin tin. Put all the ingredients into the bowl of a stand mixer. (You could also do this by hand.) Mix until the batter is fully combined, with no visible flour.
Scoop the batter into each well of the muffin tin, filling it 3/4 full. We ended up with 8 large muffins this way. If you wanted to fill the tins 1/2 way, you will end up with more. Bake until the muffins are browned, with a little athletic jiggle when you touch the top, about 20 to 30 minutes.
Cool the muffins by turning them sideways in the muffin tin, showing the side of the muffins to the sky. After 15 minutes, move them to a cooling rack. Cool to room temperature.