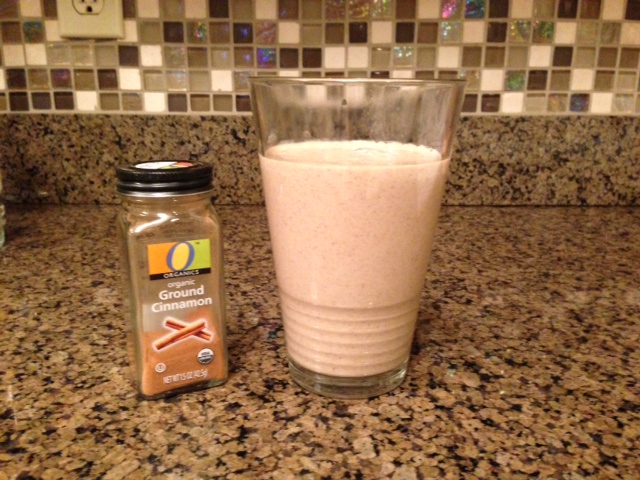 Gluten and Dairy Free
Serves 1
Enjoy this yummy, refreshing shake recipe that is easy to make and you can take on the go. With twenty grams of protein, good source of fiber and omegas, you will start your day right.
Ingredients
1 cup coconut milk (unsweetened)
1 tbsp vanilla extract
1 tsp ginger
1 tsp cinnamon
A pinch of allspice
2 tbsp almond or cashew butter
1/4 cup shredded coconut
2 heaping tbsp plant-based protein powder (ideally vanilla flavor – you know my favorite!)
1 tbsp ground flaxseed (optional)
Directions
Add all ingredients to the blender and mix until smooth.
Courtesy of Dr. Oz.