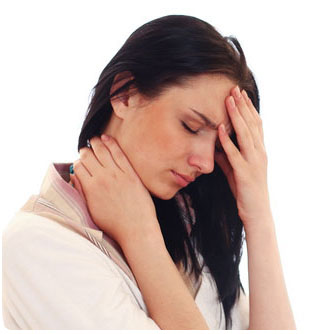 There is an increasing number of individuals who are suffering from headaches now a days. Some are mild and don't affect daily routines, others are so painful that they make it difficult to get through the day. Chiropractic care may be the solution to all your headache problems! Chiropractors are able to treat headaches and prevent more from occurring.
Are there different types of head pain?
Yes, not all headaches are going to feel the same. They come in various forms and can range from being very mild to extremely debilitating. Below are the most common types of headaches:
1. Migraine- typically the result of a narrowing or expanding of blood vessels that are within the skull
2. Tension- can be a result of muscle cramps or spams in the area that surrounds the skull
3. Neck- caused by muscular or joint problems in the neck, which can lead to pain up into the head
How can chiropractic care help with headaches?
• About 20% of individuals who state that they suffer from headaches experience chronic or recurring headaches
• 3.5 billion dollars is spent annually on medications that are designed to treat headaches
• Majority of patients who regularly seek chiropractic care for injury and illnesses, also opt for chiropractic treatment of their headaches
• Chiropractic treatment of headaches is safe and effective
• With the help of a chiropractor, you can be relieved of headaches without the cost or side effects of the typically over the counter or prescription drugs
A subluxation is the misalignment of one or more bones in the spine which can result in a pinched nerve. The nerves in our neck lead directly up into our head which can lead to headaches, migraines, dizziness, blurred vision and a variety of other symptoms. Chiropractors use physical manipulation (adjustments) of the vertebrae and muscles in the neck to realign the spine to a better position in order to take the pressure off those nerves. After adjustments, exercises and stretches are done to lock in the new alignment and alleviate tension and spasms in the neck muscles.
Before any treatment is done, a chiropractor will determine the cause of your headaches specifically and work with you to develop a treatment plan that will be beneficial to you. If you experience any headaches at all a chiropractor can help you get back to all the things you love and enjoy doing.